4: Where did he come from? Elder Seegmiller got Emergency Transferred (Transferred to a new area in the middle of the transfer) I've served around him plenty of times before, he's great! He will be going home soon so he's trying to work as hard as he can to forget about the fact that he is going home.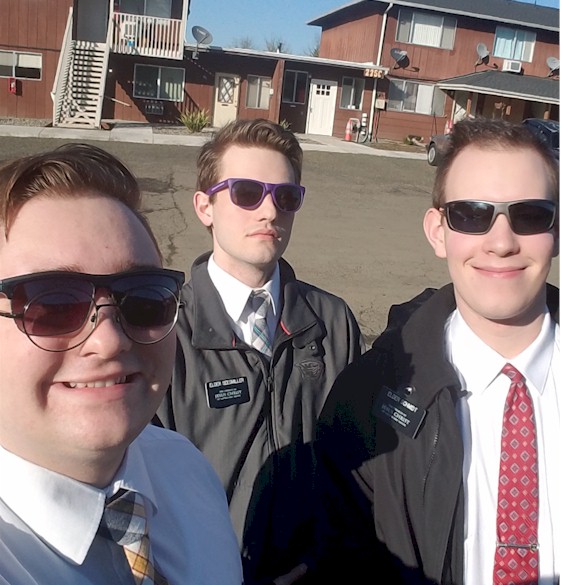 3: I'm not spending any more money on card games, but I will play After spending waaaay too much money on Pokemon cards I vowed to myself that I wouldn't spend any more money on card games like that. However quite a few of my companions play Magic The Gathering, and so with both Elder Seegmiller and Schmidt wanting to play… I…. played with them on the condition that I will not spend anything on the game. It's pretty fun. Good way to spend the time when we have nothing going on at 8:30pm.
2: Interviews! We had interviews with President Orton this week, it went really good, President and I talked about how I can continue to help my companions and keep focus for the time that I have left. We also talked about a video of Grandpa Leavitt that Mom sent me. Turns out he knows a few Leavitts! Small world huh?
1: How has my testimony grown? I would just like to say, how much our Father loves us. He wants all his children to come back to him again, no matter who they are. Even when we make mistakes he loves us, he doesn't condone our actions, however. That's an important distinction.Good doesn't give us a pass to do as we please, we have all seen parents who let their kids do as they please, those kids are not good people. But God will stay with us through thick and thin, and will forgive us of our mistakes as long as we are willing to improve and grow. This growth and return can only be done through his Son, Jesus Christ. John 3:16 shows us that Jesus is the proof of God's love for us. 
I love y'all, and God
Ya boi, Elder James Berky